How to update your personal information
It's a good idea to keep your personal information as up-to-date as possible. Fortunately, it's easy for you to update your personal and organization information – such as your name, phone number and organization name – by following these simple steps.
1. Sign in to your SocialWeaver account.

2. Click on your profile image to open the user menu and then click Settings.
3. This will open up your account settings page, where you can update your first name, last name, phone number and organization name. Note that your organization name will appear on invites that you send to other people. Remember to click Save Changes when you're done.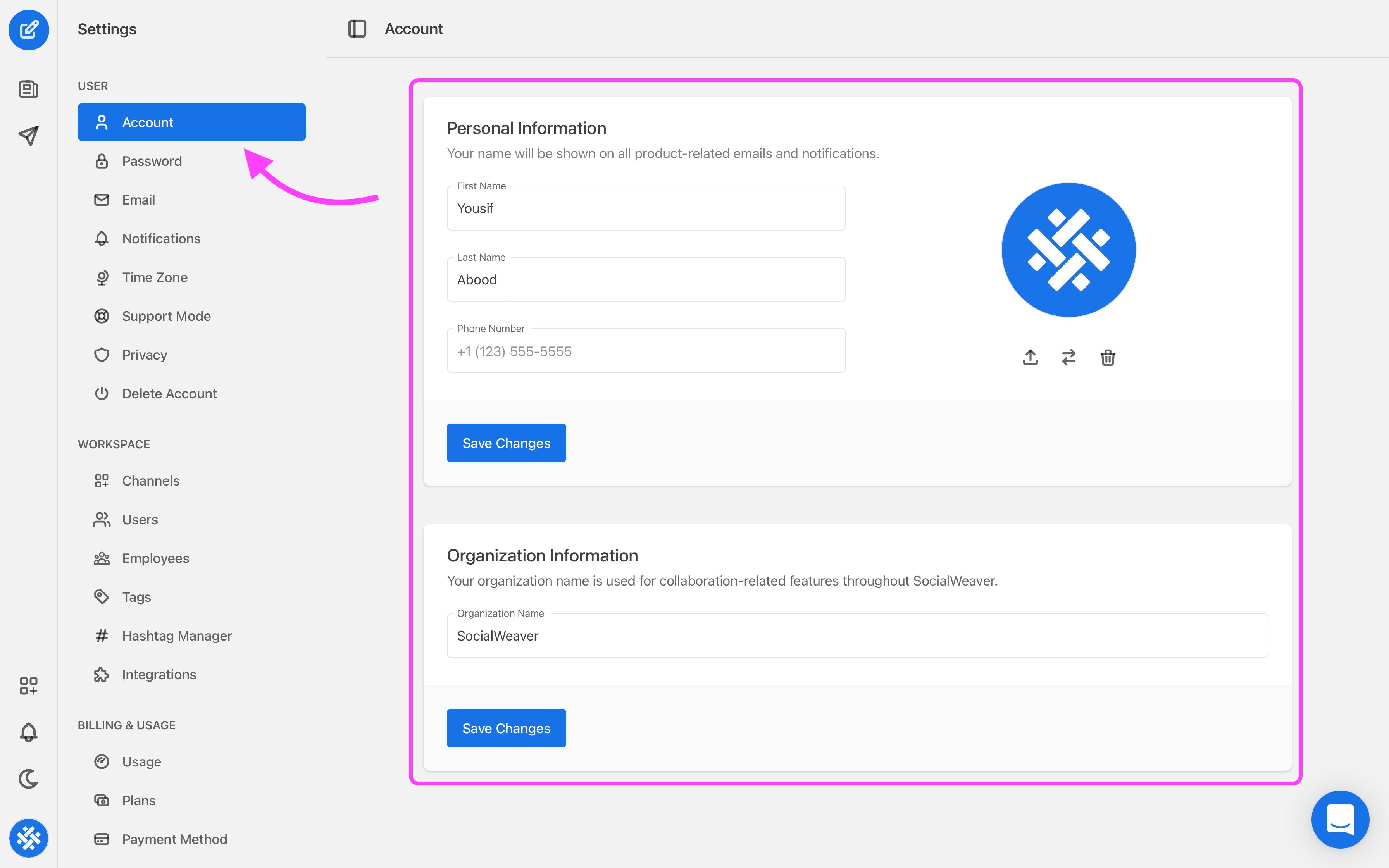 4. There are two options for updating your profile picture. You can either click the leftmost icon to upload an image from your device, or you can click the middle icon to sync your profile photo with one of your linked social media accounts. You can also delete your profile picture by clicking the rightmost icon that looks like a trashcan.
And that's it! You now know everything you need to know about updating your personal information and organization name on SocialWeaver.