How to connect Instagram accounts
Connecting your Instagram account to SocialWeaver will allow you to publish content through the platform and to engage with your audience. Before you get started, you'll need to make sure that your Instagram account meets the following two pieces of criteria:
With that out of the way, here's how to connect your Instagram account to SocialWeaver:
1. Sign in to SocialWeaver.
2. Click the Connect Channel icon on the left-hand navigation bar.
3. You'll be given a choice of private and public channels. Click the Connect button under the private channels heading.
4. Select Connect under the Instagram heading.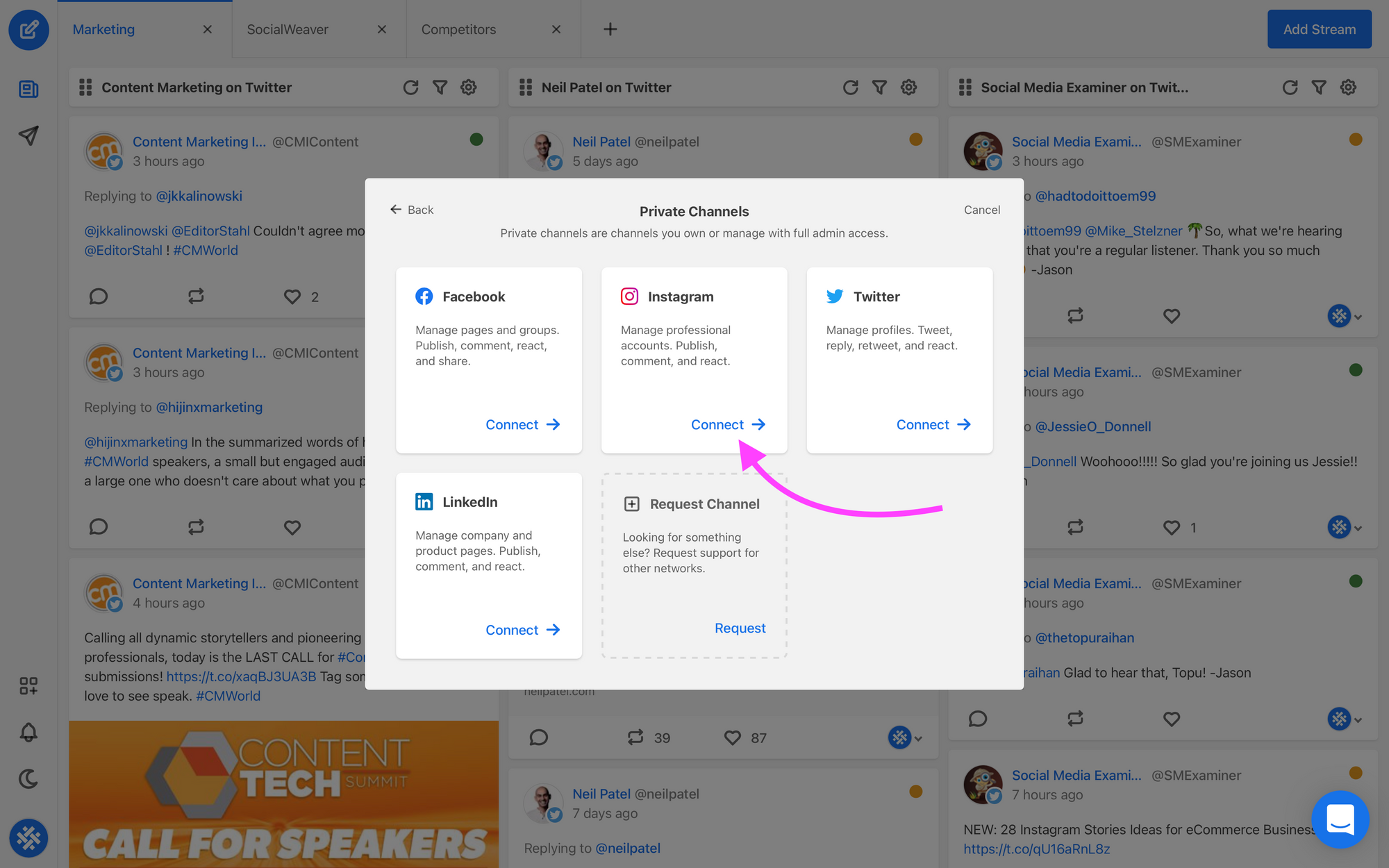 5. When prompted, enter your Facebook credentials and log in.
6. Select the channels you'd like to connect, then click Save. If you only have one channel, the dialog will save automatically.
And it's as simple as that – you're all done!